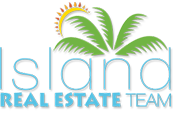 Rice Hill Gardens Phase 3A Lot O14
Lot Size :

1288 m2

Lot Type :

Flat

Pool :

NO
$125,900
Lot Area : 1288 m2
Security : Yes
Bedrooms :0
Bathrooms : 0
No. of vehicles : 0
Home Information
Features
"Rice Hill Gardens Phase 3A Lot O14"
Rice Hill Development – Phase 3 NOW UNDER CONSTRUCTION!
Price prior to construction 15% discount of sales price (until excavation complete and road is accessible) $125,900
Price during construction 10% discount of sales price $133,300
Original Price $148,100
Lot O14 is 1,288 m2
Prime land available in upscale neighborhood. Spacious lots, prime infrastructure, active home owners organization.
24/7 security …
Oyster Pond, St. Maarten
Rice Hill Gardens Phase 3A Lot O14