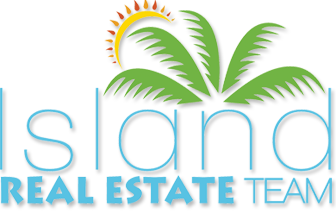 Offices in Simpson Bay and Cupecoy
Tel: (721) 544-4240 / Fax: (721)-544-4239
Email: info@islandrealestateteam.com / Web: www.islandrealestateteam.com
 TESTIMONIALS
I am writing to let you know how appreciative I am for how Andrew Ewing and Island Real Estate Team handled the sale of my mother's property.  They were not only professional in their approach, but went above and beyond the call of duty with all the things they did for her.  They also helped me a great deal with their assessment of the situation and advice with how to proceed.  This was a difficult assignment in this market and a very important one for our family.  We'll always remember them fondly for caring way in which they handled the transaction.  My very best to Andrew with wishes and much success.
DEAN GOLDSMITH – New York, USA
"HAT TIP TO THE PROFESSIONALS OF ISLAND REAL ESTATE TEAM!"  My 60 day turn-key purchase one of the most sought after cliff hanging ocean side villas on the island, left me wishing such professional service could had back in the States.  No matter which way I look at it, from the offer to the loan, to the appraisal and closing I have had in mu 33 years as a US real estate attorney.  I wish I could clone the whole team and move them to the States.  If you like to contact me regarding specific questions, feel free to email me at rmwjr428@yahoo.com.
BOBBY WILSON – Arkansas, USA (Villa Dolfijn
When I first ask to send a testimony to Mr.  Collins Hypolite I did not hesitate a bit, immediately I ran to the computer and started typing.  If my husband did not stop me I would have continued for days to come.  Just to make it short and in simpler words; Mr.  Hypolite has been an inspiration to me and my family.  Coincidently enough it started off as an introduction from a local bank to Mr.  Hypolite.
Firstly, Mr. Hyplolite did not only want to sell us (my family) a house /home, he made it his business to inform us all about the island and buying on the island of St. Maarten for the very first time.
Some other agents and OR companies would rather sell you some property and get their commission and that's it, am not saying commission is an issue but the information and communication with your agent/broker goes a long way.
Mr. Collins Hypolite has been a great inspiration and buying on the island of St. Maarten with the assistance of Mr.  Hypolite, I would not hesitate for a minute to recommend his level of professionalism to all my friends, family and business associates alike.
Buying on the island of St. Maarten and any other Caribbean island, please, please contact Mr. Collins Hypolite first before any decision.
                MRS.  MARIA PEREZ – Venezuela
4.         What a great experience we had when we purchased our home with Arun.  He was very professional and knowledgeable.  We have vacationed in St. Maarten for 18 years and have often spoken about purchasing a home there.  On our last visit to St. Maarten we decided to start our search.   Arun came highly recommended to us from a friend of ours that lives in St. Maarten.  She told us we would not be disappointed… and she was right!  Since we live in the United States we thought purchasing a home would be difficult.  In fact, it was just the opposite.  My husband and I knew we wanted a house and knew our budget and left the rest up to Arun.  He picked us up at our hotel and showed us several homes, locations and so patient with our many questions.   We finally thought we found the house and but not sure and again he picked us up and showed us the house again and cleared up any concerns we had.  We went back home and started getting our finances in order.  Arun was in contact with us just about every week, sometimes every day.  We found answers to more of our questions and took care of many things (questions for the Notary, securing meters with electric company, and getting inventory of the home…) that we could not have taken care of ourselves.  This truly was a great experience for us and when we are ready to move up to a bigger and better home Arun would absolutely be the one to contact.  Thanks for everything.
ALYSON & PAT MACOMB – Long Island New York, USA
5.         We just bought a great piece of property!!  All thanks to Michele of Island Real Estate Team.  We are virgin buyers so we don't have experience with other real estate companies but we do know now that we don't have to look any further as we are more than satisfied with Island Real Estate Team.  Their Team was professional, fast and trustworthy.  Keep up the good work Michele; you truly are our number one team.
ALAN AND COLEEN WALRAVEN – St. Maarten
6.         I met Arun after winning a trip to St. Maarten.  This trip was raffled off at a fundraiser for the hospital where I work in Maryland.  Arun arranged the donation of my plane tickets, accommodations, a wonderful meal at Temptations, and several gift certificates.  Arun showed me several properties on the island.  I was impressed by his knowledge of and his enthusiasm for the island of St. Marten.  Even though St. Maarten is one of the most beautiful places that I have ever visited, what I will remember the most is the hospitality that Arun and his family showed me during my trip.DAVID J & NANGY M – Maryland, USA
WE MAKE REAL ESTATE REAL EASY