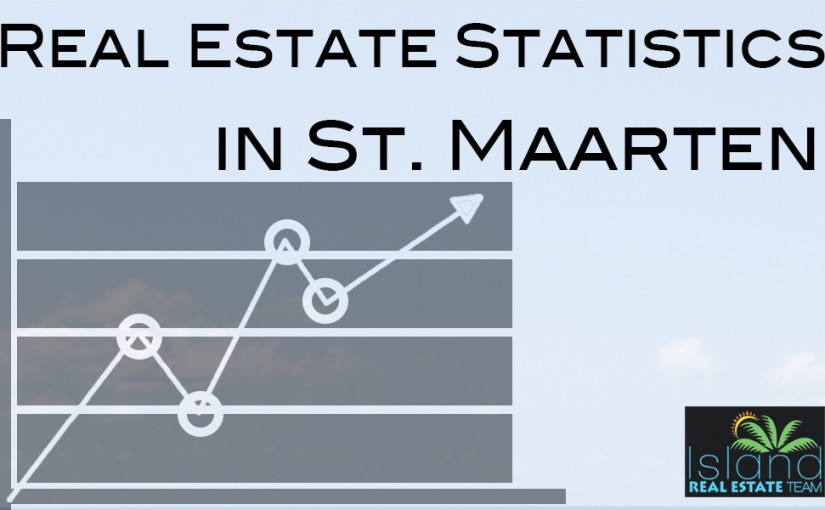 Why we need real estate statistics in St Maarten
The sale and purchase o f a home in St Maarten is typically the largest financial transaction a person will make in a lifetime with his or her own money. Paying too much for your property, or selling your home for less than it is worth, is essentially the same thing as robbing you and your family of a significant amount of money. Buyers and sellers should be careful not to make decisions based on "hearsay" or lack of consideration for how market conditions may have recently changed. This can sometimes result in costly mistakes.
One of the best ways to understand what is happening in the real estate market is to uses the services of a professional real estate agent. Before buying or selling, a good question to ask your agent is: "What are the comps?" By this I mean, what are the facts about comparable properties that have sold recently. This is crucial information for you to better understand what is "fair market value."
Without the right data "fair market value" can be very challenging to understand. Essentially, it is the price buyers are willing to pay, and the price sellers are willing to accept, for a property in today's market. Property understanding this is a key to not overpaying or underselling. Having easy access to accurate up-to-date statistics will help eliminate the misconceptions and better understand current and future trends. When buyers and sellers both making decisions from the same data, it is more likely that they will have similar expectations of what the "fair market value" really is.
In most developed countries around the world, accurate and up-to-date statistics about the real estate industry is freely and easily available. Sadly in St Maarten, there is no official real estate industry statistics/report that has shared amongst professional and government. It is possible to research factual data about what sis happening in the local real estate market, but the current procedure is very time consuming and expensive. The good news is that we have great systems already in place collecting the raw data… I believe its only a matter of time until we as a country will start sharing and using this data more to our advantage.
How many real estate transactions happen every year, and how does this year compare to the last year, or this month versus last month? What is the average price of land in your neighborhood? From where do most of the buyers in St. Maarten come from?
There are just a few examples questions that should be easy to answer, but the answers are unknown in St Maarten. A better understanding of this information would benefit not just real estate agents, but government and every business on island.
Every real estate agent transaction that occurs instantly stimulates the economy by generating tax revenues as well as income for a wide variety of local businesses such as banks, notaries, cadaster, lawyers, insurance, real estate agents, contractors, property managers, appraisers, engineers, architect and landscapers.
Real estate is one of the strongest economic indicators used by economists all around the world. The better we analyze what is happening in the real estate market, the better we will understand our entire economy!
-by Arun Jagtiani